WAMIN is a fast growing China Generic Medicine supplier and exporter. We have built strong relationship with local distributors, and support with good documentation, product of good quality as well as short delivery time. By now WAMIN have exported products to 9 countries and 3 continents including Asia, Europe, Oceania and America.
The countries we export China generic medicine to:
Asia: Azerbaijan, Cambodia, Pakistan, Cambodia
Africa: Cameroon, Mali, Togo
America: Colombia, Paraguay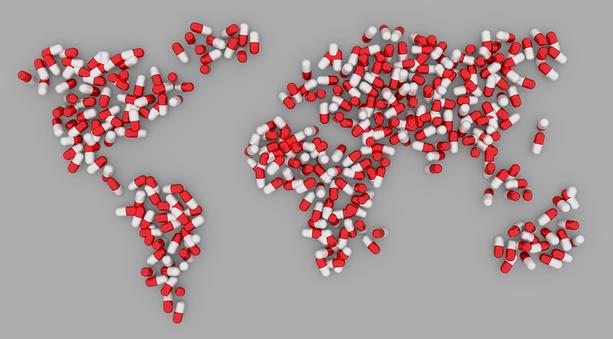 By below ways, WAMIN introduce and export the China Generic Medicines step by step.
Documentation following global market requirement. WAMIN starts the documentation preparation when we starts export business. By now we have prepared and submitted more than 50 dossiers in different countries.
Regularly approach to our target market/customer. WAMIN visit our main market frequently, and will be at the important fairs each year like CPHI WORDLDWIDE and CPHI CHINA.
Improve our product based on global market demand. The strength of medicine of some countries is not same as it in China. We invest and do research on the difference, and improve our formula based on the demand of destination market.
Technique transfer. For some country like Algeria, client have demand to do local production instead of importing finished medicine because of local policy.We cooperate with customer together with our production experience, and support client to do local production.
Compared with the successful pharmaceutical products supplier among the world, WAMIN is just at a start. We will focus on this field, and improve ourselves day by day. Thanks a lot for the support of all our customers & suppliers.