Ibuprofen and Paracetamol are both non-steroidal anti-inflammatory drugs (NSAIDs),which are widely used as a pain reliever and a fever reducer. Here is a brief introduction of the two products, and a brief introduction for the difference between Ibuprofen and Paracetamol.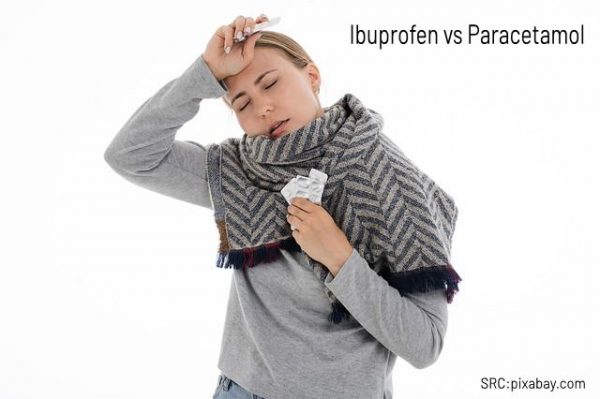 What is Ibuprofen?
Ibuprofen is initially marketed in the UK in 1961 under the trade name of Brufen. It is a common nonsteroidal anti-inflammatory drug (NSAID) used for the treatment of pain, fever, and inflammation.
CAS NO: 15687-27-1;58560-75-1
Formula:C13H18O2
Molecular Weight:206.2734
Common Type of Finished Drug Formulation: Ibuprofen Tablet 400mg, Ibuprofen Oral Suspension
What is Paracetamol?
Paracetamol, also known as acetaminophen, was initially marketed in the United States in 1955 under the trade name Tylenol. It is primarily for the treatment of pain and fever, especially for mild to moderate pain relief.
CAS NO:103-90-2
Formula:C8H9NO2
Molecular Weight:151.1649
Common Type of Finished Drug Formulation: Paracetamol Tablet 250mg/500mg, Paracetamol Injection 2ml 300mg, Paracetamol Infusion 1g/100ml, Paracetamol Oral Suspension
Difference between Ibuprofen and Paracetamol
Mechanism of action. Prostaglandins(PGs) cause fever and inflammation. Ibuprofen is an inhibitor of cyclooxygenase-2(COX-2), which is a important enzyme of prostaglandins(PGs) synthesis.Paracetamol inhibits the synthesis of prostaglandins (PGs) directly.
Therapeutic Indication. Ibuprofen can be used to relieve inflammation, but paracetamol can not. Ibuprofen have stronger antipyretic and analgesic effect than Paracetamol, and are more commonly used for pain relief.
Side Effects. Overdose of Paracetamol might cause liver damage, while overdose of ibuprofen mainly cause gastrointestinal side effects.
Here we display the main difference between Ibuprofen and Paracetamol briefly. Consult pharmacist or doctor during clinical use in order to avoid risks.